Fourth year students studying Bachelor of Science in International Hospitality Management at Ecole hôtelière de Lausanne take two advanced courses: Hotel Asset Management and Hotel Planning & Development. This recent interview with the courses' professor, Jonathan M Humphries, has briefed us on the importance and difference of the two, challenges and trends in the industry as well as potential career paths for hospitality students.
Quick Summary of a hotel's life cycle
Initial phase: Hotel Planning and Development (create new project/opportunities)
Pre-construction & Construction phase: contracts and signed/agreed, concept decided (project management)
Operation phase: Asset Management (oversee operational side of management from owner's perspective)
The Bachelor Program at Ecole hôtelière de Lausanne covers the first and third phase. The second phase is more specifically covered for students from architectural background who would then work with interior designer etc. Most job opportunities for hospitality students are in first and third phase. Important quality for students to have in order to work in the two fields include good understanding of operations, revenue management and distribution as well as finance accounting. Students need to have broad knowledge of the industry, be comfortable with analyzing data and market trends, analyze and formulate a business case in large teams. The challenge for students is that they need a wide range of competences, from analytical to social skills.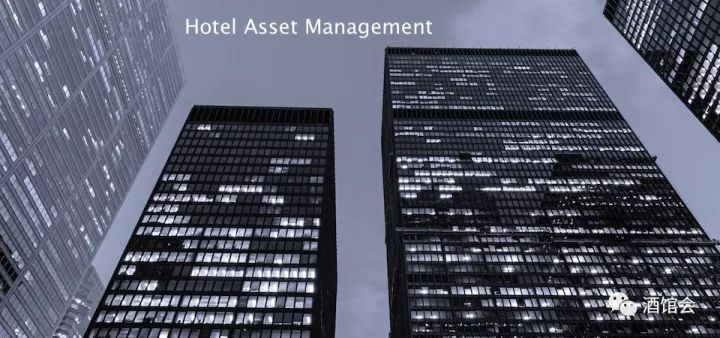 What is Hotel Asset Management?
Hotel Asset Management teaches students to use current tools and techniques which allow them to view and manage the hotel from the owner's perspective. For example, renovation and repositioning brands to maximize returns. They also need to always keep investors in mind: What kind of investors are there? What do they look for? Who are the players? Which model they engage with? This could range from leases to franchise, management contract, white label, management companies and many more. The students are given life cases that comes from investment firms who give us real life scenarios on their property. This allows students to practice the whole process to see ROI.
What is Hotel Planning and Development?
Hotel Planning and Development is different from Asset Management. It is all about the development of new concepts, hotels and products. The course creates scenarios in particular destinations / markets / cities. Given a piece of land, students have to conceptualize a certain development and evaluate whether if it's viable in owner's perspective. Students have to look at overall concept: facilities, development costing, competitive environment, space planning, overall performance of asset from market perspective, contract negotiations (commercial veil) etc. Nonetheless, the two courses do have overlapping similarities. Asset Management framework and thinking are important aspects applied in Planning and Development.
Current Trends
Serviced Apartment sector offering extended stays lies huge opportunity, especially outside U.S. Most hotels provide transient stays, LOS of 1 to 4 nights, with standard rooms and restaurants. They sell in high volume with different segmentation. However, extended stay serviced apartment, such as Airbnb, is the sector currently in high demand. Hotel Industry has been slowly moving into this market outside of U.S. as the market in U.S. has already matured.
Challenges of Hotel Planning and Development
The main challenge is the fixed cost and inflexibility of hotels. In the initial phase, land cost is generally a high fixed expense. Moreover, many hotel products are historically heavily commoditized, which means that there is little differentiation between brands. However, customers nowadays demand more to have unique experiences. This is the big challenge today: how to create products that resonate with customers locally and globally at the right cost. Many existing hotel brands do not fill that need, this is the opportunity for new entrants and for brands to readapt. Differentiation is the key leading to big opportunity and big challenge.
How can hotels adapt to the rapidly change trend of today?
Professor Mr. Humphries believes that Hotel Managers need to think differently. Originally, hotels were built with a time frame of 20-30 years. This has to change completely. Hotel industry are becoming faster and faster in rate of change as consumers' expectations are changing much quicker. The challenge faced by hotels is to not try to create something for customers of today but to create product that allows flexible change over time. Hotels need product that can adapt through creating infrastructure within the hotel for technology and innovation of concept. It is also about having flexibility of services or in other words fluid operation structure. This will allow for cross training which means the hotel will adapt and move with new customer needs and trends more rapidly. Three important keywords to keep in mind: fluidity, dynamic, changeability.
The biggest threat to hotel industry, Airbnb, is designed for individuals who own apartment or villa whereas Marriott offer standardized service or concept design. Under this circumstance, is it possible for Marriott to replicate this model, putting Airbnb in a situation like an OTA?
Yes, marriott can repeat this model/product. In fact, they have already addressed to this demand with their own right product. Marriott has established extended stay concept through their "Europe Residence Inn". However, the challenge is the scale they need to roll it out in order to establish presence in the market. This challenge is also applicable for Marriott Executive Apartment products. Although they offer better consistent product quality than Airbnb, but what people actually look for is localization and sense of community. These are elements that need to be incorporated.

Currently there is still the requirement for hotels to have their own channel and Airbnb to have separate channel. The main battlefield today is distribution channel, more specifically, which channel is going to be more powerful in the future. Consumers generally gravitate towards channels with more transparency about product choice available and multitude/ wide range of products/offerings. This makes it difficult for individual brands to compete with OTAs who have that many offering in portfolio.
Interviewed by 酒馆会 Jiuguanhui, a Chinese platform for hotel management schools.
Read the article in Chinese here.
About HoCoSo
---
Swiss-based HoCoSo stands for Hospitality Consulting Solutions and brings together teams of global experts to create tailor-made solutions for client projects. Jonathan Humphries, Chairman and Owner of HoCoSo and his direct team share over 50 years of experience and specialize in the extended stay hospitality market, the boutique sector and resort developments in Europe, Middle East and Africa (EMEA). Innovative and future-oriented approaches are created for all of our clients within the following three fields of services:
Product & Concept creation, for portfolio- & individual project developments.
Strategic Project Scoping, Execution & Asset Management, with a focus on strategic business planning, partner selection, market & financial feasibility studies.
Hospitality Education for students, companies, and hospitality/academic institutions, with a focus on course development, training & teaching innovation.
Jonathan Humphries is the Chairman and Owner of HoCoSo. He brings together teams of global experts to suit a client's needs.
Jonathan Humphries has almost twenty years' experience in the hotel and real estate sectors.  For the last eleven years he covered EMEA region, supporting the expansion of Marriott International's fifteen brands. He brought a tailor-made extended-stay Residence Inn by Marriott concept to Europe in 2008. He has been engaged on major acquisitions, renovations, extensions, re-brandings, contract extensions and terminations and created strategic road maps for both countries and cities across EMEA.
In the past two years, Jonathan was in charged with creating and delivering new industry focused courses in Hotel Asset Management and Hotel Planning and Development, as a Senior Lecturer, for École hôtelière de Lausanne (EHL). Over 1,000 students completed the first ever Hotel Asset Management course for Europe and courses in Hotel Development & Planning.
Contact:
Phone: +41 (0)78 661 61 72
Email: Lanazhang@hocoso.com
Web: www.hocoso.com